Exhibiting at SynthFest 2023?
Want a booth at SynthFest 2023? Questions about the festival? Write to us.
Voulez-vous un stand au SynthFest 2023 ? Des questions ? Ecrivez-nous.
E-mail: contact@synthfestfrance.com
Exposants / Exhibitors 2022
Pour marquer le retour du SynthFest France #EnVrai, et pour cultiver cette différence qui fait du SynthFest un festival si particulier, beaucoup d'exposants cette année, avec des grandes marques, des constructeurs indépendants, et de nombreuses nouveautés qui vous surprendront.
Akai
Alex4
Alexis Faucomprez
Aliaszone
An.YBO.D.I.Y
Andrew Levin
Aodyo
Arturia
BR Laser
BVR Instruments
Baloran
Barbandco
ERR REC
Embodme
Expressive-E
FC Pro Audio
Faselunare
François Demarle
Haken Audio
Hansy Synth
INA – GRM
IRCAM
Joranalogue Audio Design
KR Home-Studio
Kodamo
Korg
La Voix Du Luthier
Laurent Cartaux
Les passionnés des claviers
Loumavox
MESI
Modor
Nicolas Fraudet
Novation
PH Modular
Patch Work Music
Paul Wiffen
Plural Modular Synthesizer
Pylobolus
RADIO EQUINOXE
RemySynthR
SACEM
Schlappi Engineering
Soundmit
Sylenth1 DIY
SynthFood
SynthéGrall
Tinhu
UNAC
Yusynth
Liste non exhaustive …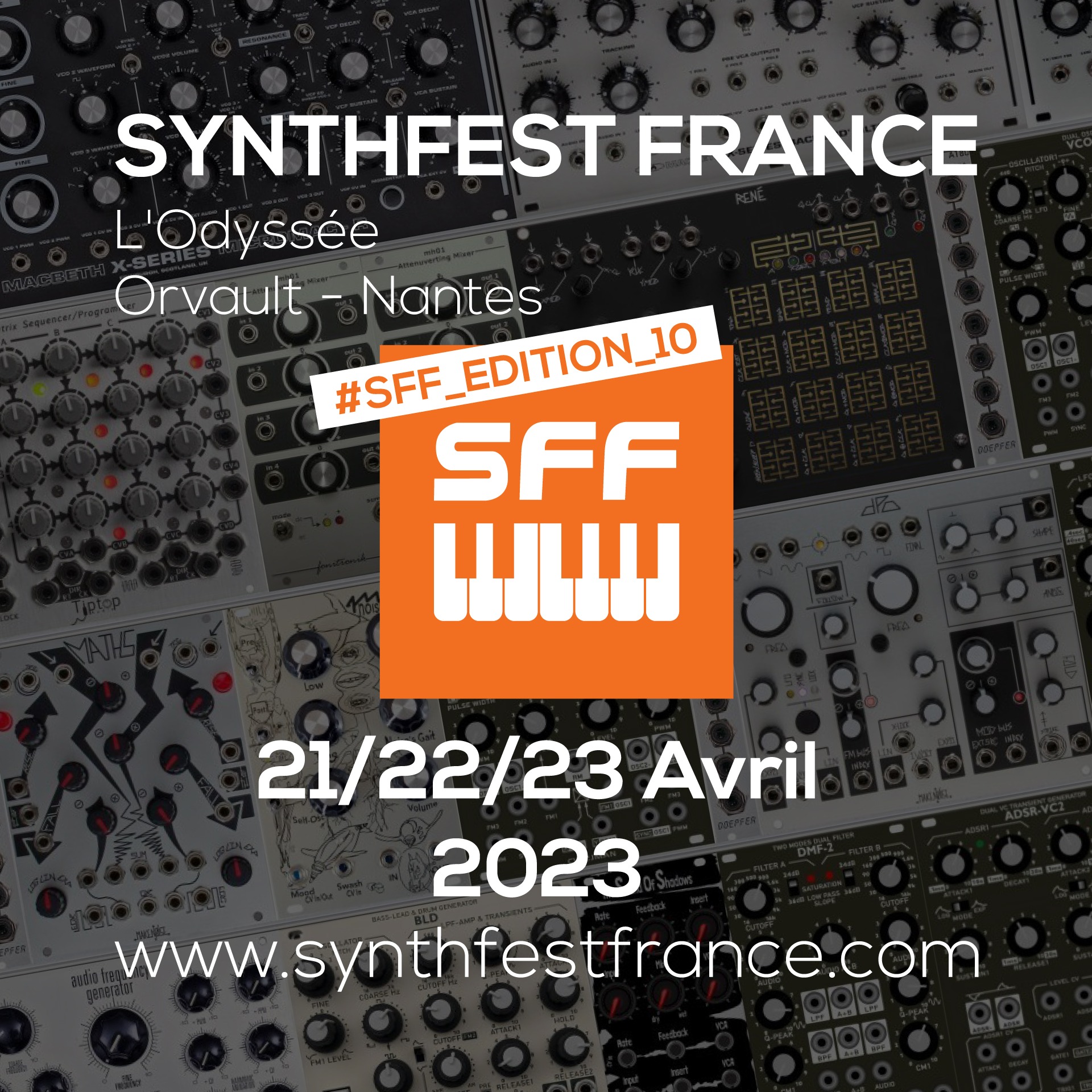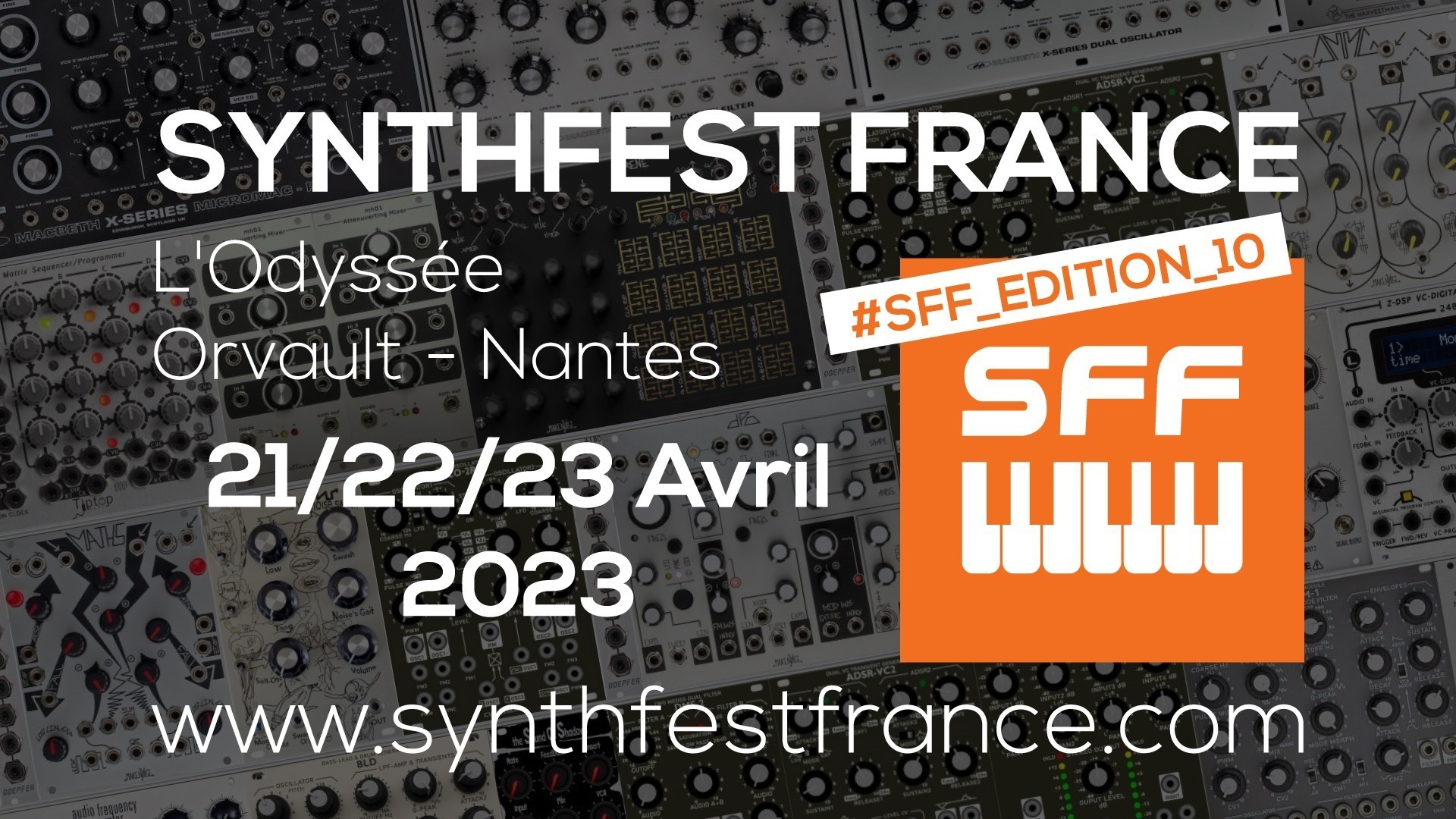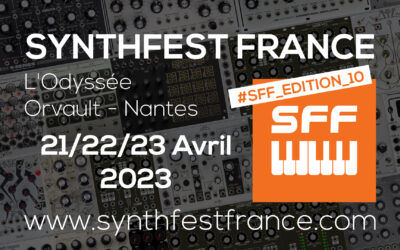 SYNTHFEST FRANCE #SFF_EDITION_10 21/22/23 AVRIL 2023 L'Odyssée Le Bois Cesbron, 44700 ORVAULT / NANTES OUVERTURE AU PUBLIC : VENDREDI 21 AVRIL, 14H. En voiture : périphérique nord, sortie 36 « Porte d'Orvault », direction Orvault (parking gratuit et fermé, 400 places)...
@ Copyright Association SynthFest France
Politique de confidentialité