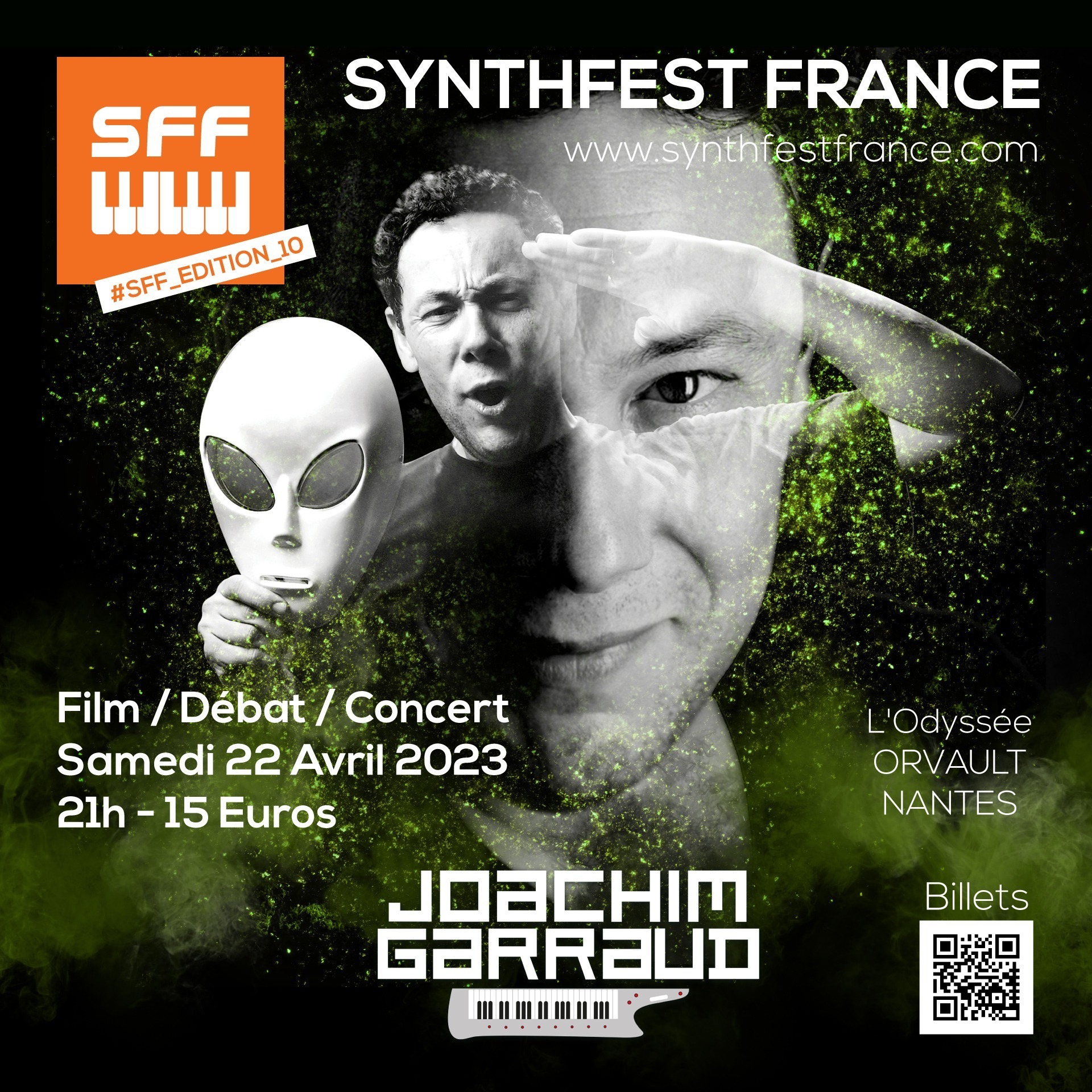 La 10ième édition du SynthFest France frappe fort, avec Joachim Garraud en concert, Samedi 22 Avril 2023 à partir de 21h. Le producteur et artiste français sera de retour à Nantes, sa ville natale, le temps de cette soirée exceptionnelle. Joachim Garraud présentera en avant première le film "Modular California Vibes", documentaire sur la création musicale électronique à bord de son studio mobile solaire où 4 producteurs vont pendant 4 jours enregistrer 4 titres originaux dans 4 lieux hors du commun et ceci grâce au soleil. Un débat suivra la projection unique en France de ce film, pour ensuite laisser place à un concert.
Joachim Garraud au SynthFest France, l'événement musical nantais à ne pas manquer.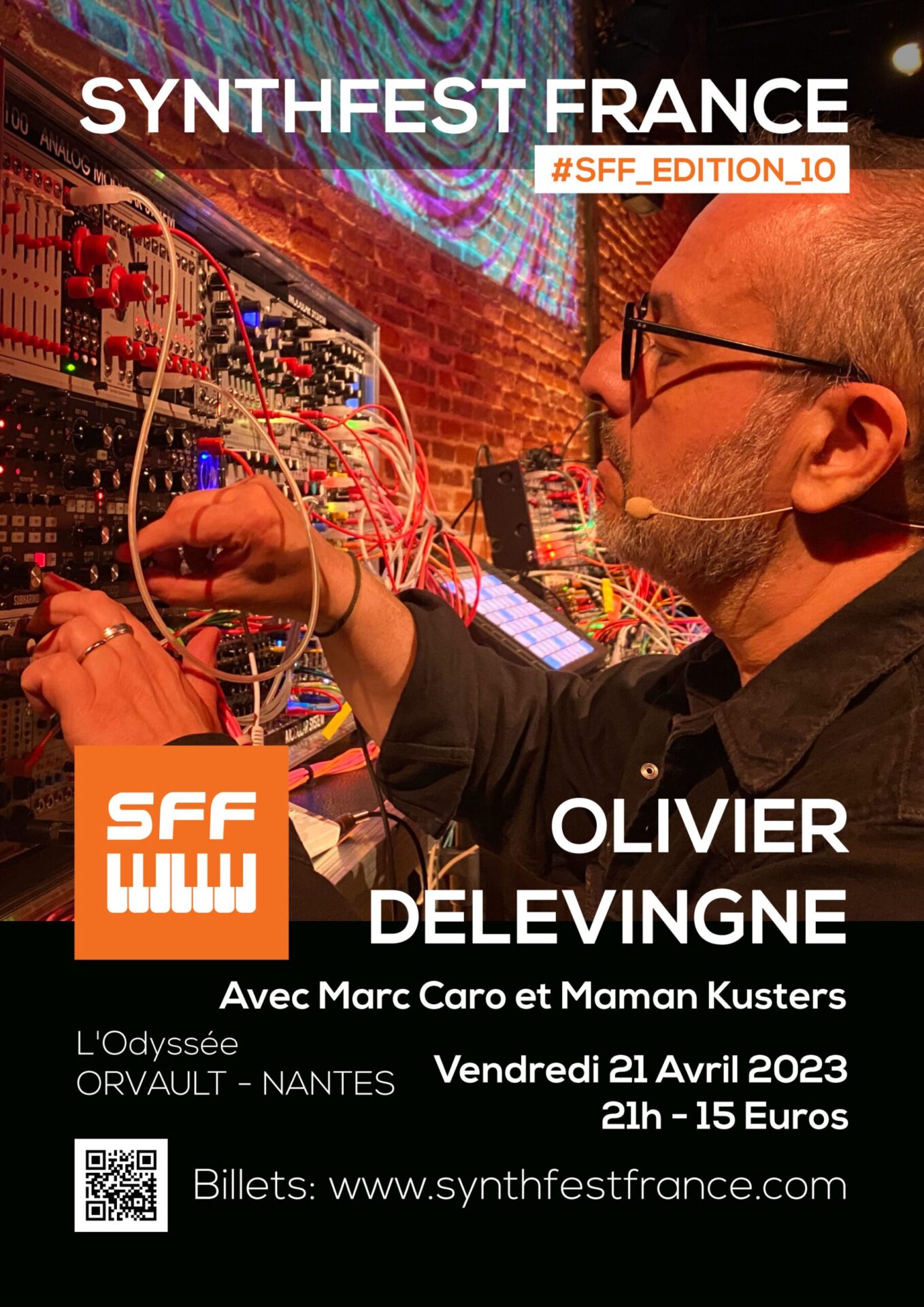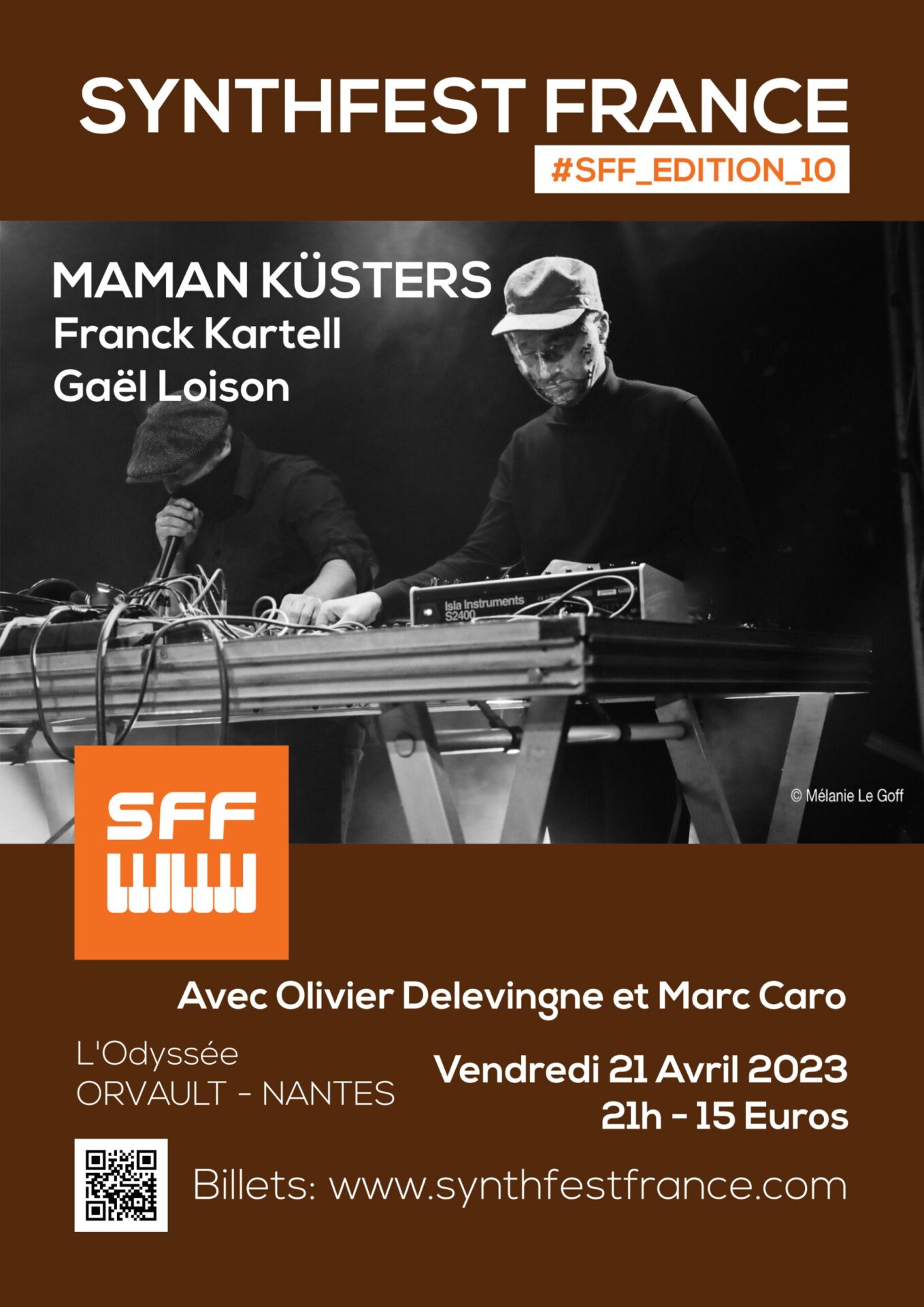 Tombola 2023 – Liste des gagnants
Les gagnants seront contactés individuellement.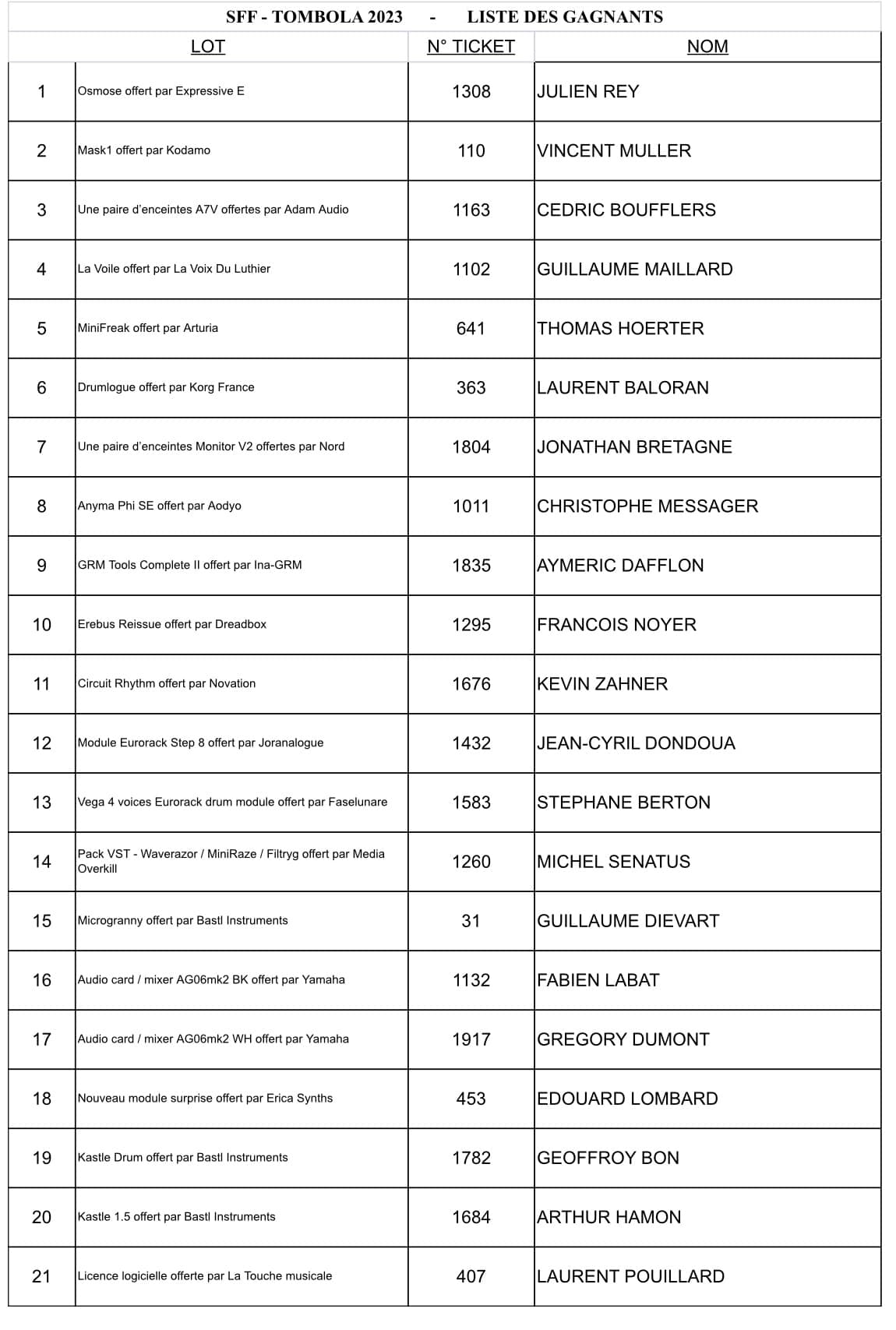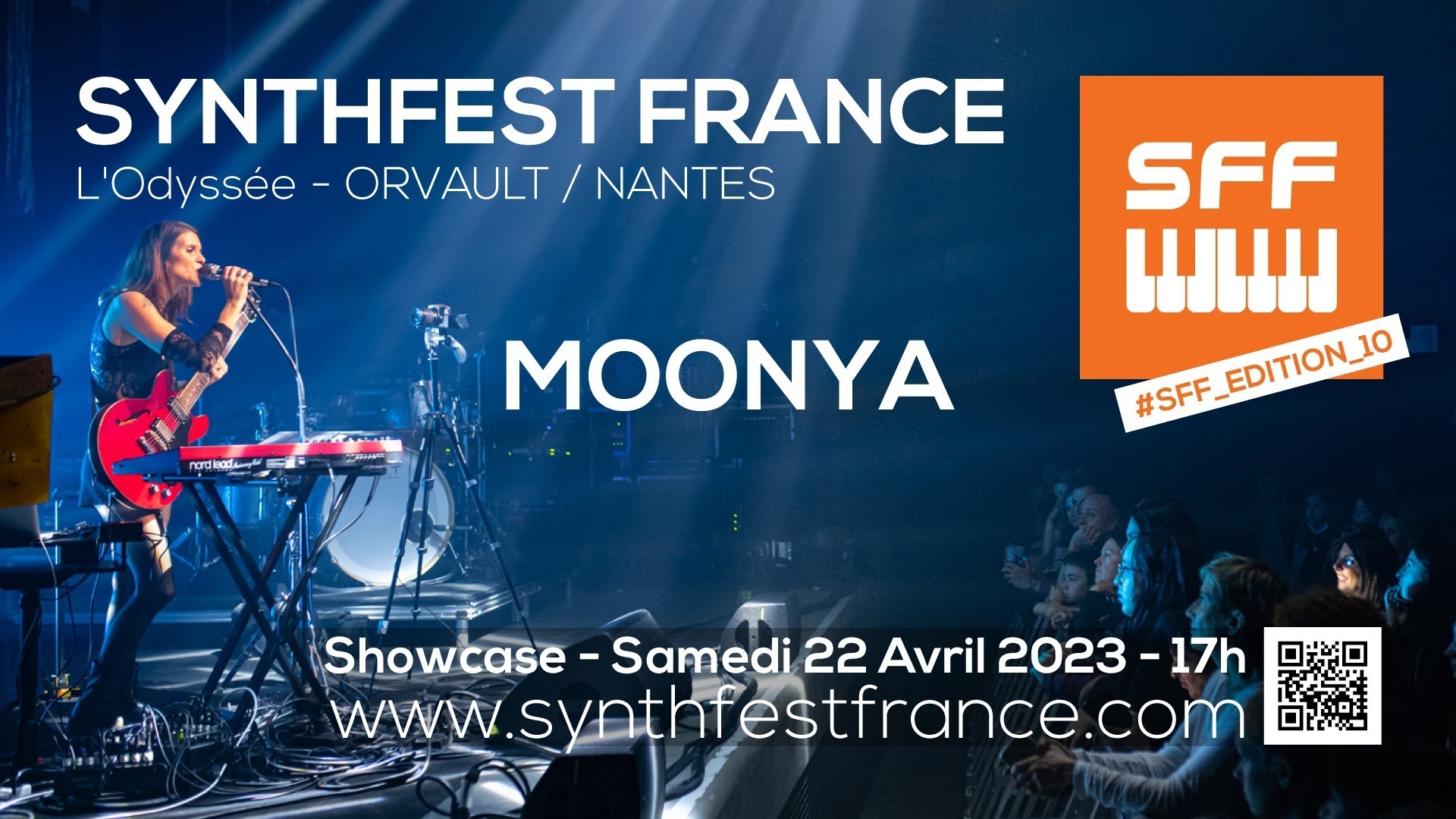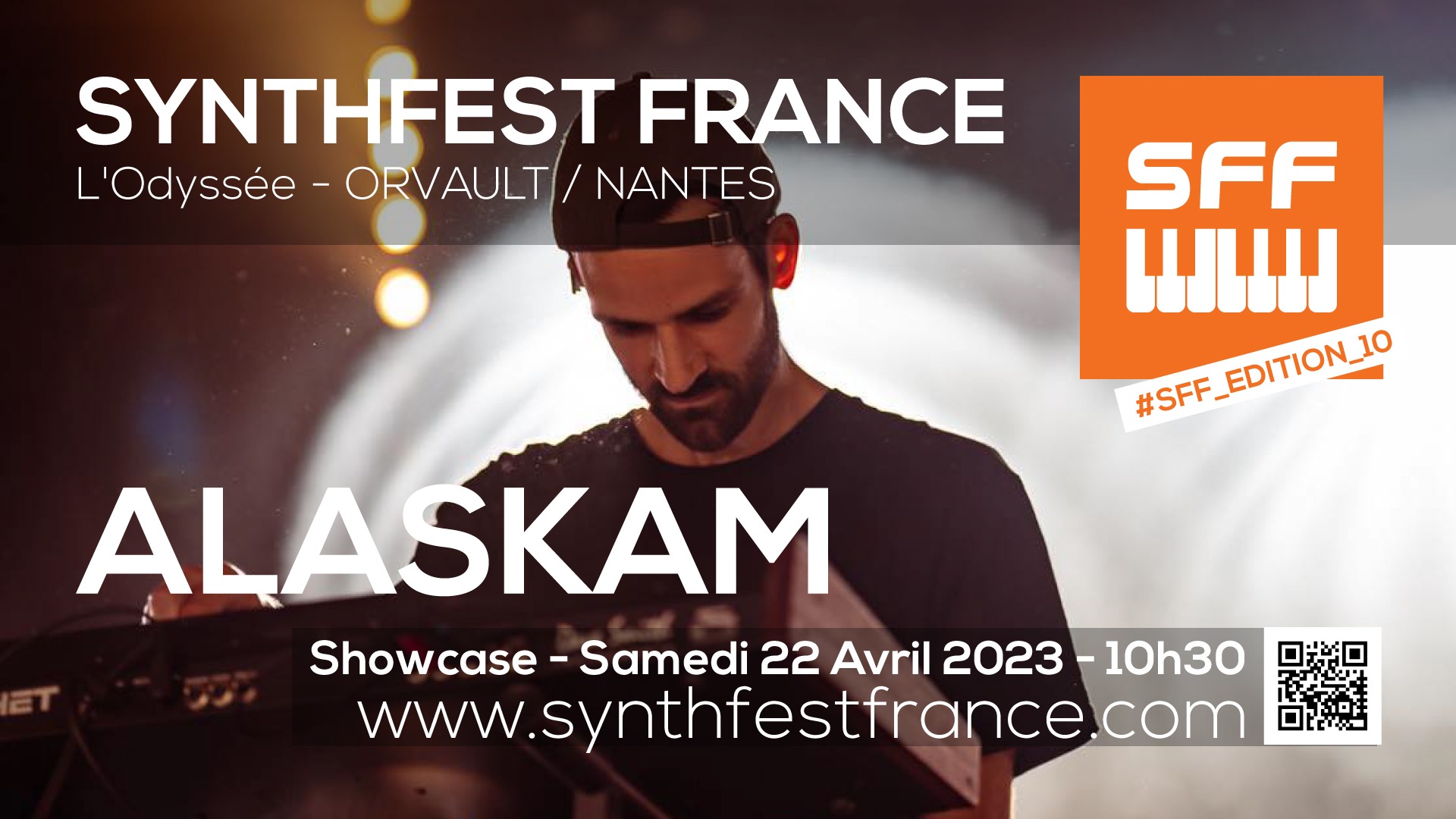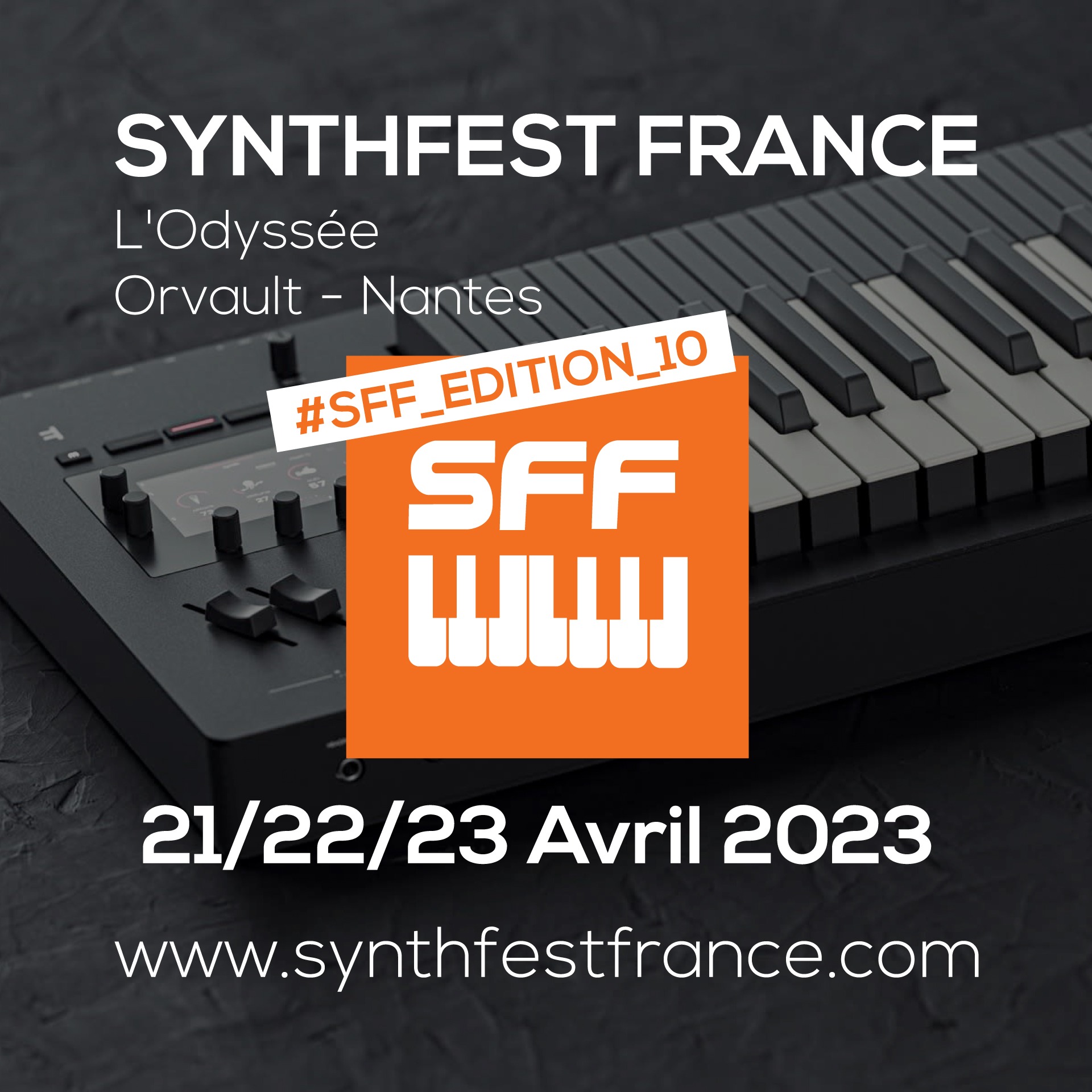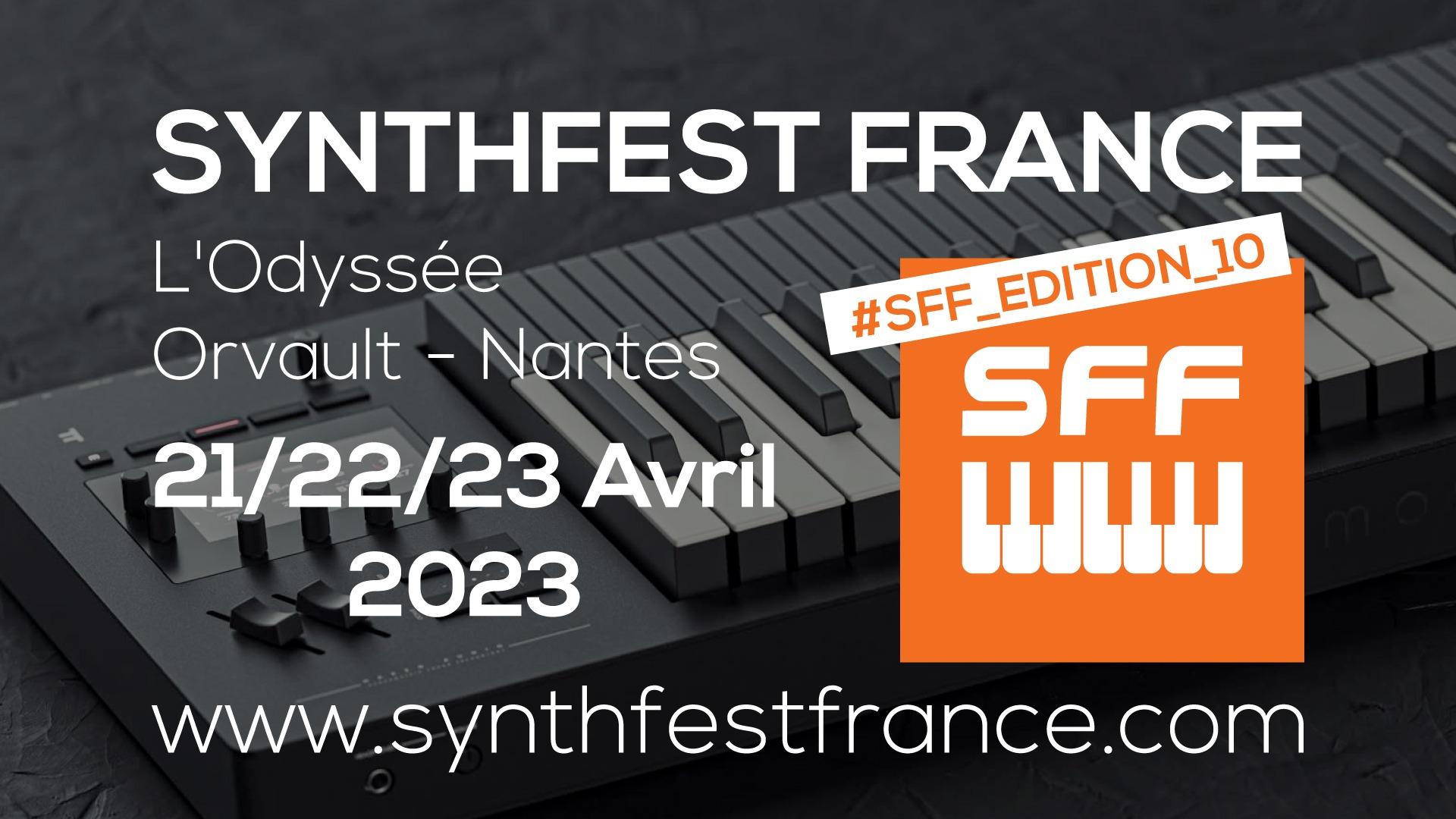 Exposants / Partenaires / Intervenants 2023
Liste non contractuelle pouvant être mise à jour
Adrien Perinot
Alaskam
Alexis Faucomprez
Algam
Aodyo
Arkhazium
Arturia
Chris Calcutt
Christophe Martin-de Montagu
Baloran
Bastl Instruments
Berhnard Rasinger
BVR instruments
Dreadbox
Eowave
Eric Mouquet / Deep Forest
Erica Synths
Euterpe Synthesizer Laboratories
Expressive E
Faselunare / Alphalab
FCpro.Audio
Francis Rimbert
Frédéric Rible
Frederik Rousseau
Fulgur audio
Heritage Synthesizers
Ina-GRM
IRCAM
Joachim Garraud
PModular / Jérôme Bridonneau
Joranalogue
__
KR Home Studio
Kiviak technologies
Kodamo
Korg
La touche musicale
La Voix du Luthier
Larix Elektro
Laurent Evain
Laurent Juillet
Les Sondiers
Matthias Puech
Marc Caro
Marc Sirguy
MOK / Media Overkill
Michael Geyre
Michel Geiss
Modular Square
Moonya
Muse Ovations
Nairod
NRSynth
Oberheim
Olivier Delevingne
OMMA
SyntheGrall / Olivier Grall
Officina del Malista
oZoé
PH Modular / Christian Foucaud
Projet Home Studio
PWM
__
Quentin Feuillard
Sifasile
SynthR / Jean-Luc Briançon
Sequential
SoundMIT
Studio Playtronica
Synth Anatomy
SynthFood
TouellSkouarn / Ateliers Eurorack DIY
Thierry Rochebois
Tinhu
Tony T-Steel / Tony Quedeville
SACEM
Vacuum – 3D project / Eliane Blaise / Emmanuelle de Héricourt
Vkgoeswild / Vika Yermolyeva
Vintage Synths & Co
UNAC / Union Nationale des Auteurs et Compositeurs
Willow Whisper / Dalai Lama
Xodes
Yamaha
Yusynth / Yves Usson
—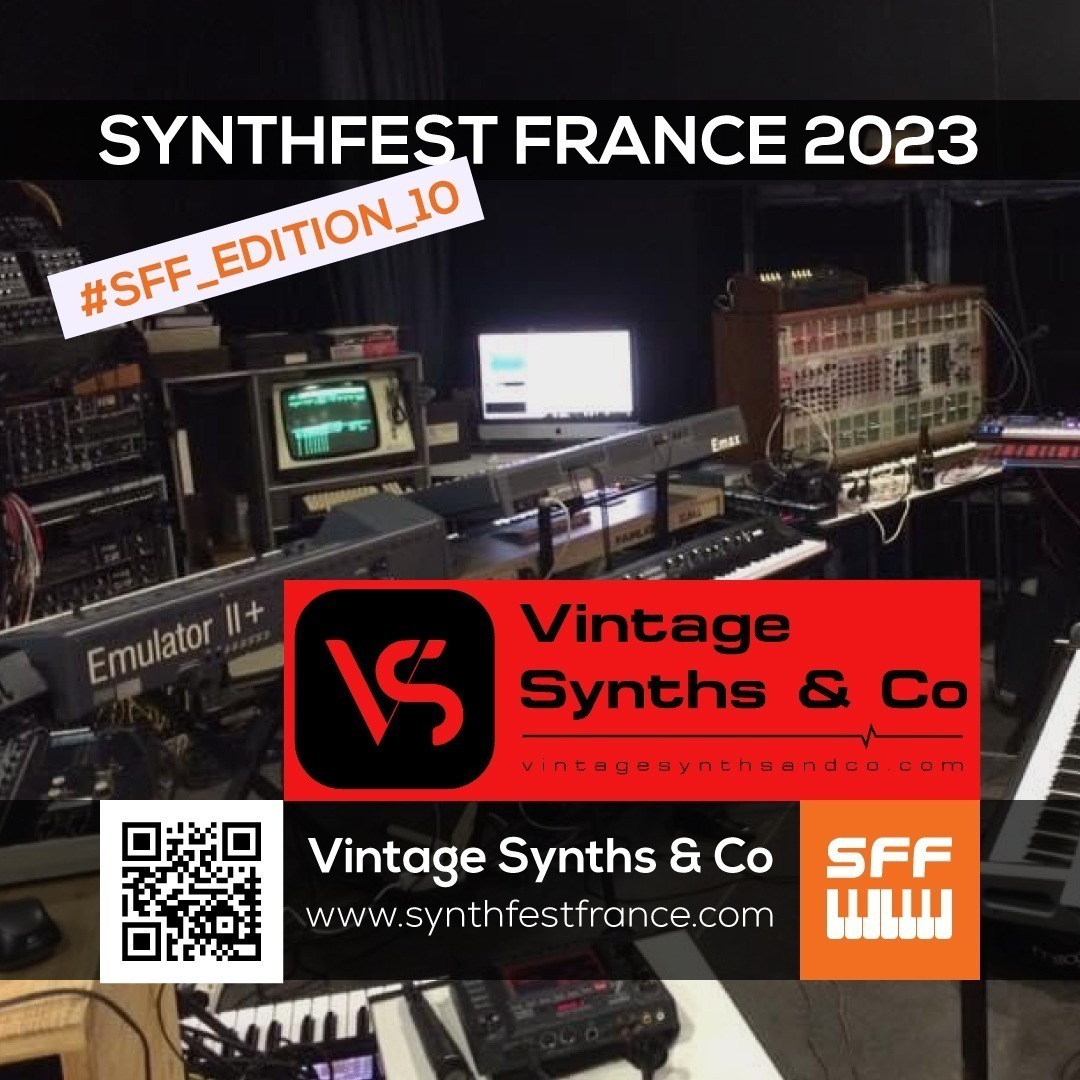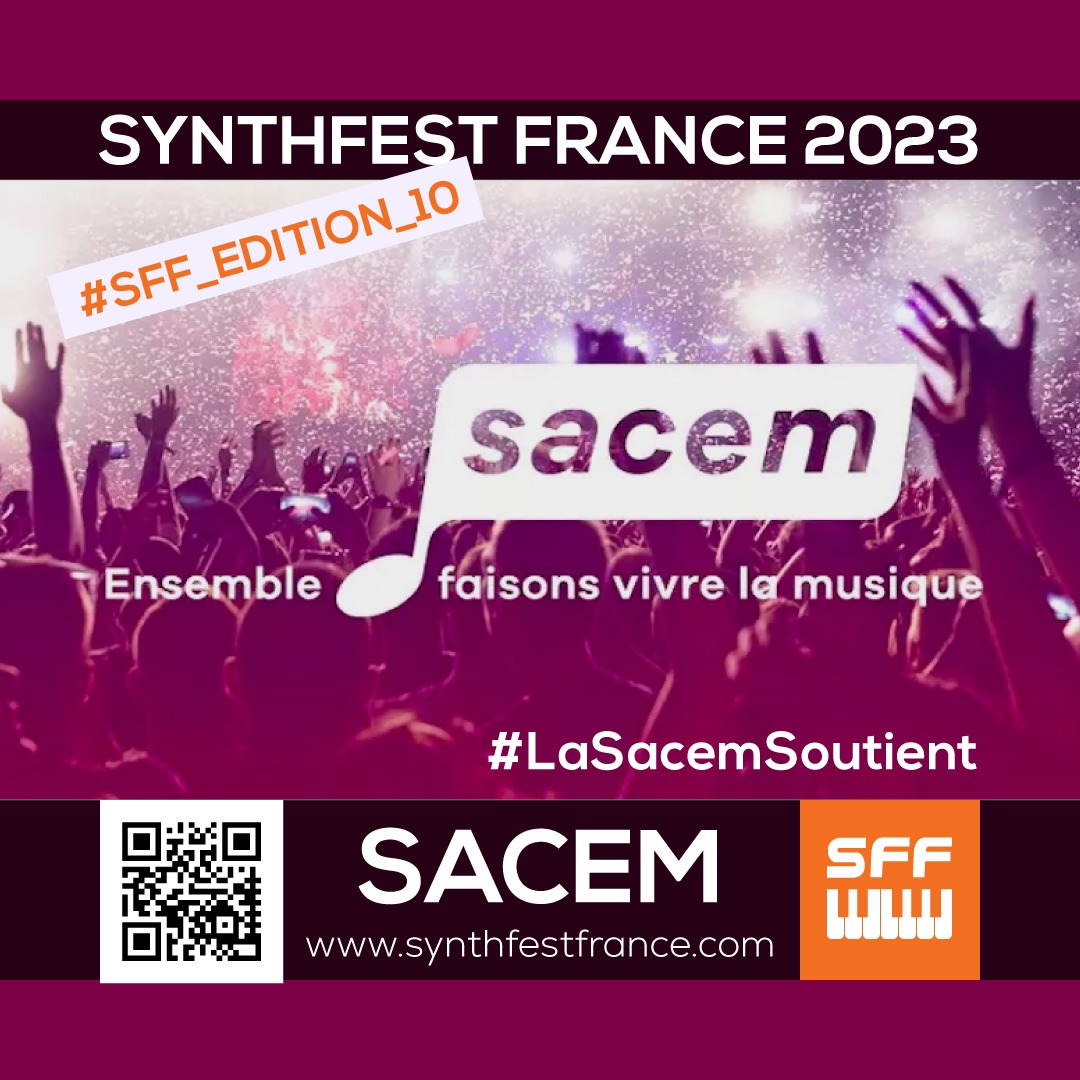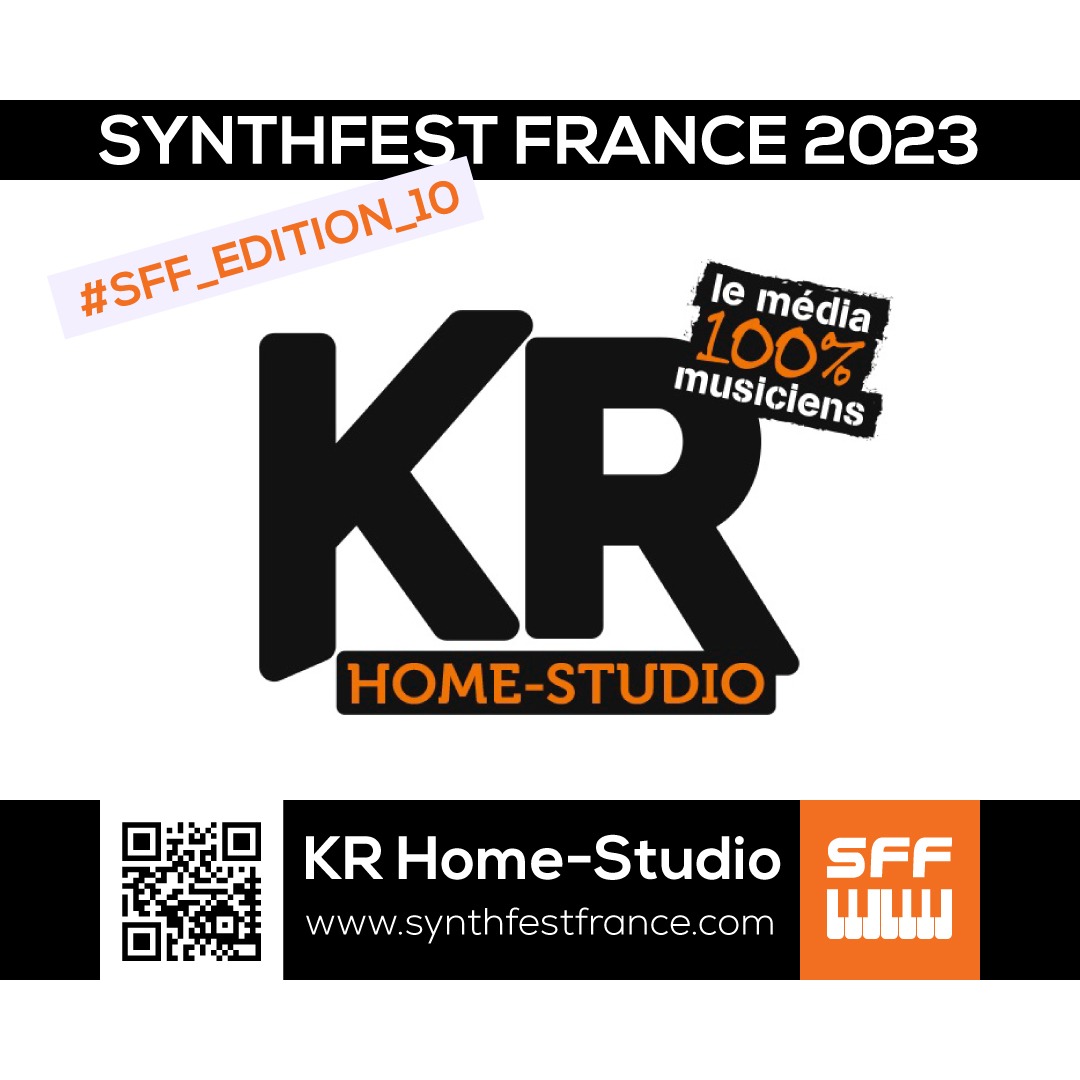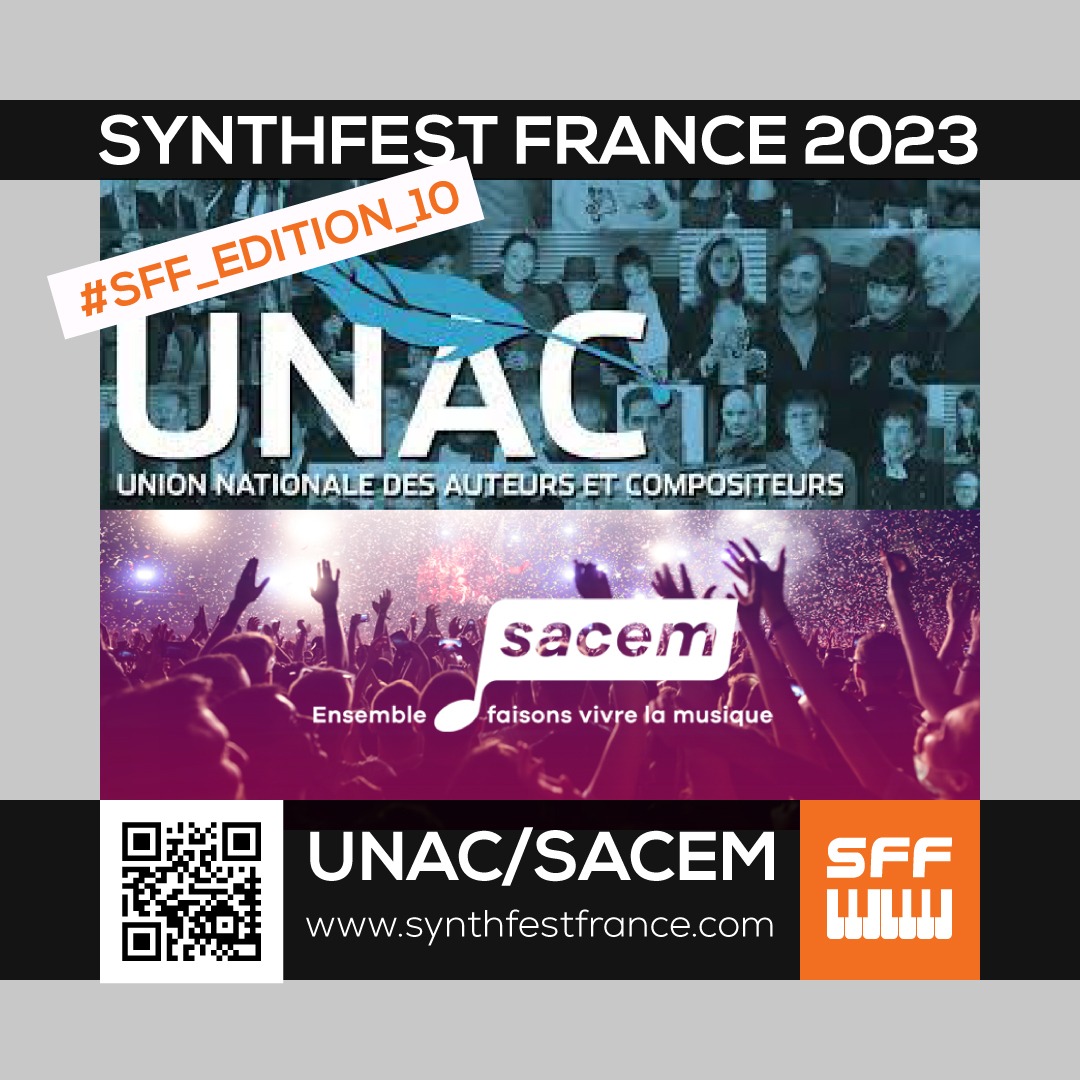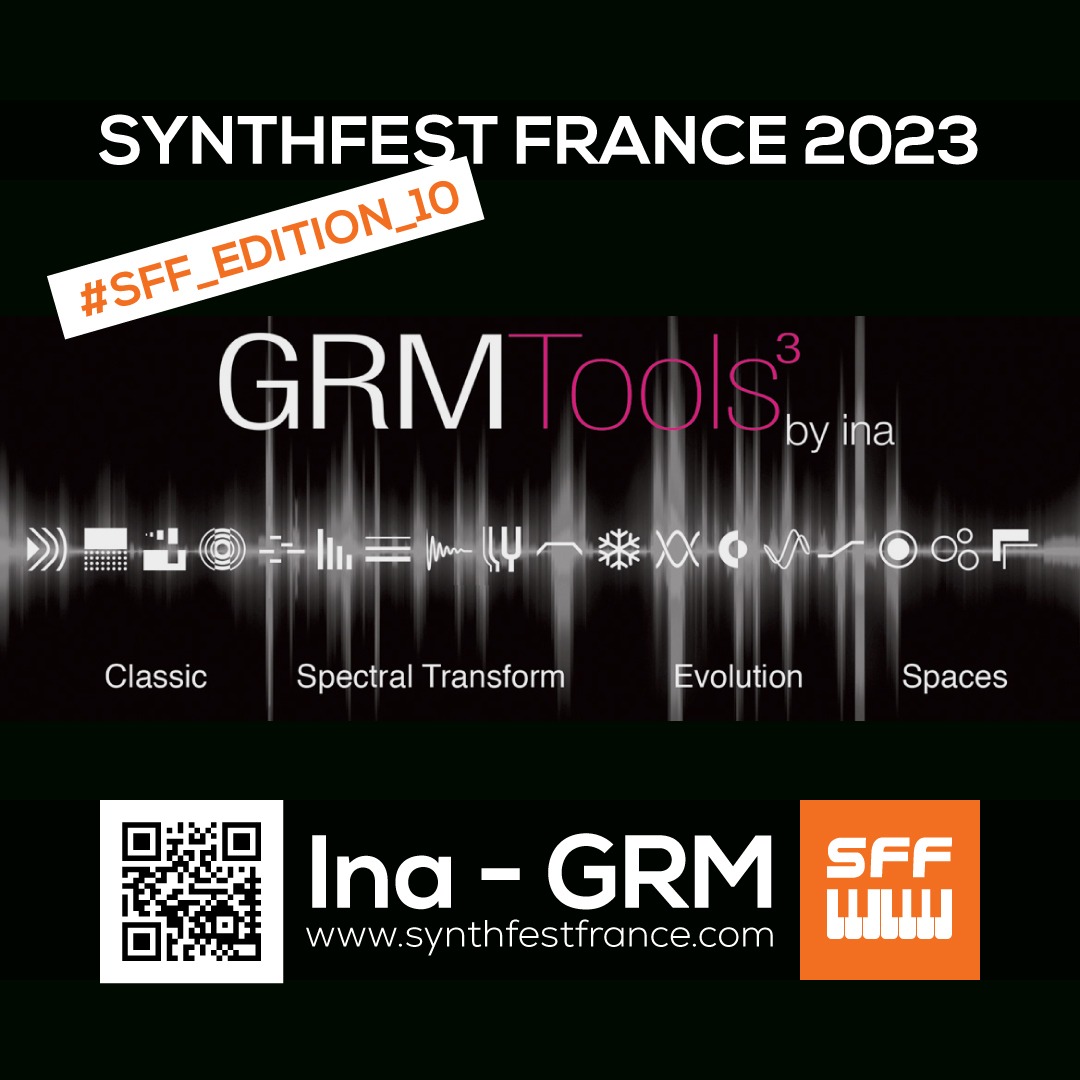 Exhibiting at SynthFest 2024?
Want a booth at SynthFest 2024? Questions about the festival? Write to us.
Voulez-vous un stand au SynthFest 2024 ? Des questions ? Ecrivez-nous.
E-mail: contact@synthfestfrance.com
@ Copyright Association SynthFest France
Politique de confidentialité